We had a very enjoyable evening thanks to Dr Gráinne Hurley's interesting and insightful lecture and the dramatic readings of writer Mary Lavin's letters by actors from the Monaco-Ireland Arts Society. Dr Hurley is the spring 2023 recipient of The Ireland Funds Monaco Bursary.
The recording of the lecture will follow shortly. Scroll down for more about Dr Hurley and The Ireland Funds.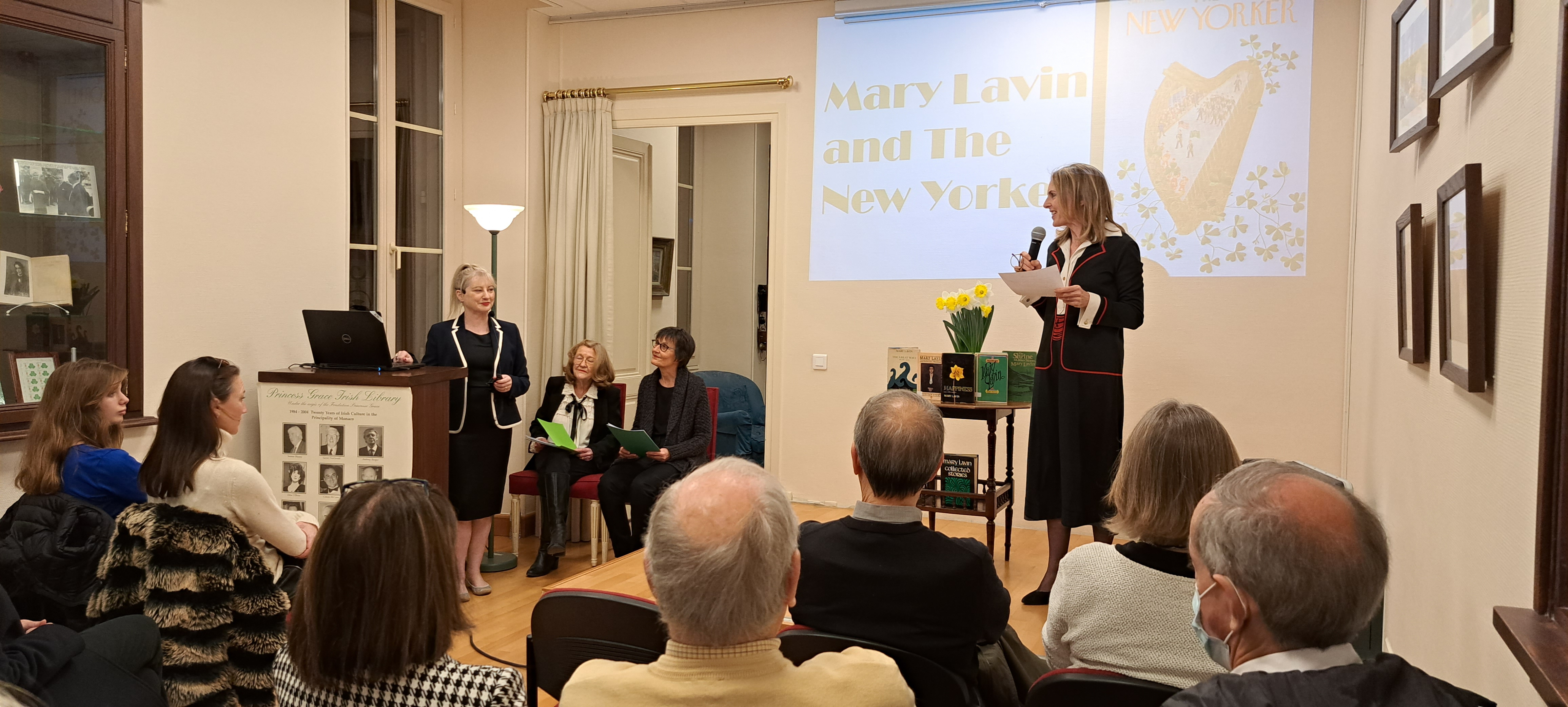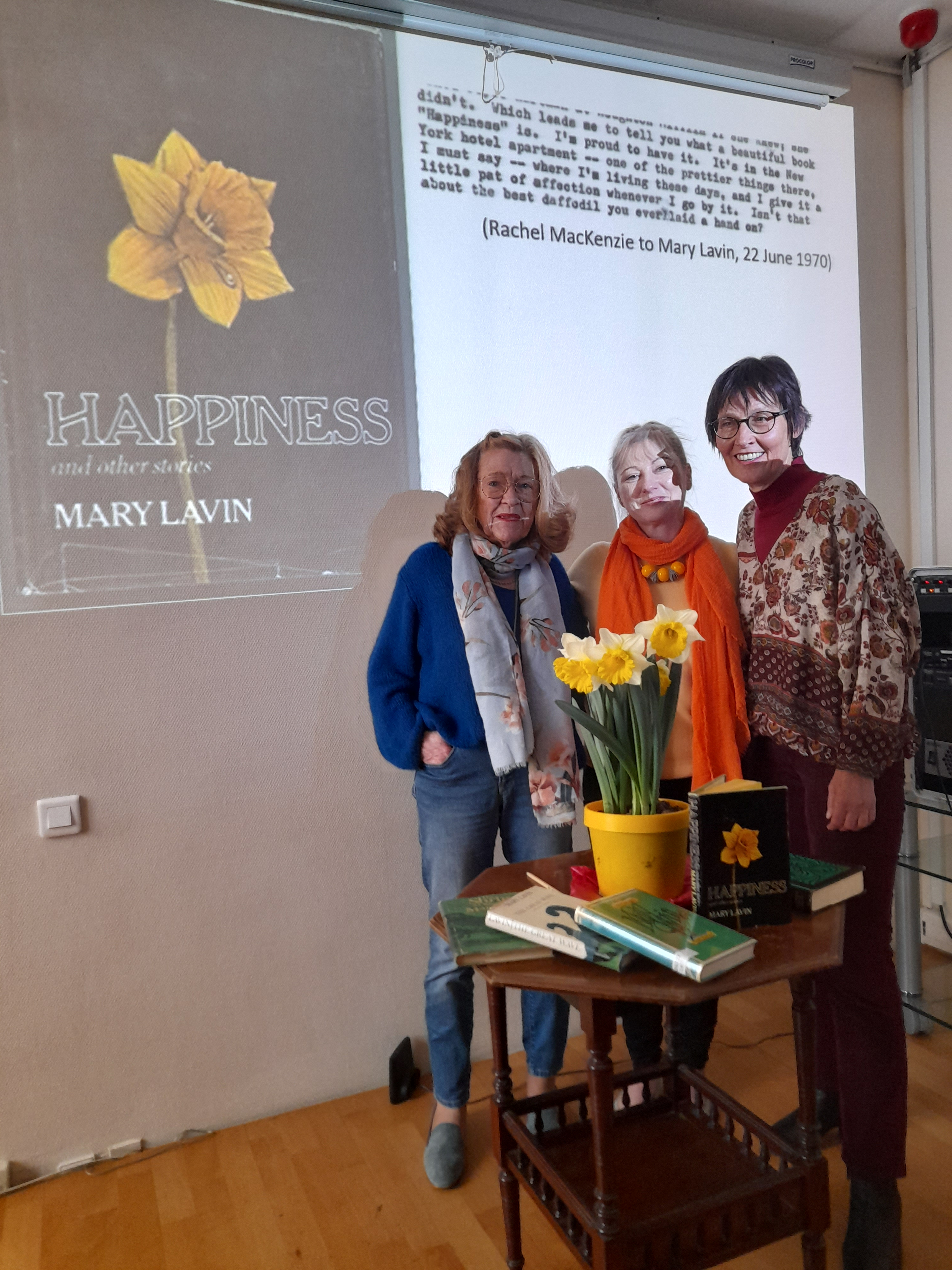 Photo above : at rehearsals for the readings by actors from the Monaco-Ireland Arts Society, Miranda Dawe-Donato (right), Lynn Sharpe (left) and The Ireland Funds Monaco writer-in-residence Dr Gráinne Hurley (centre)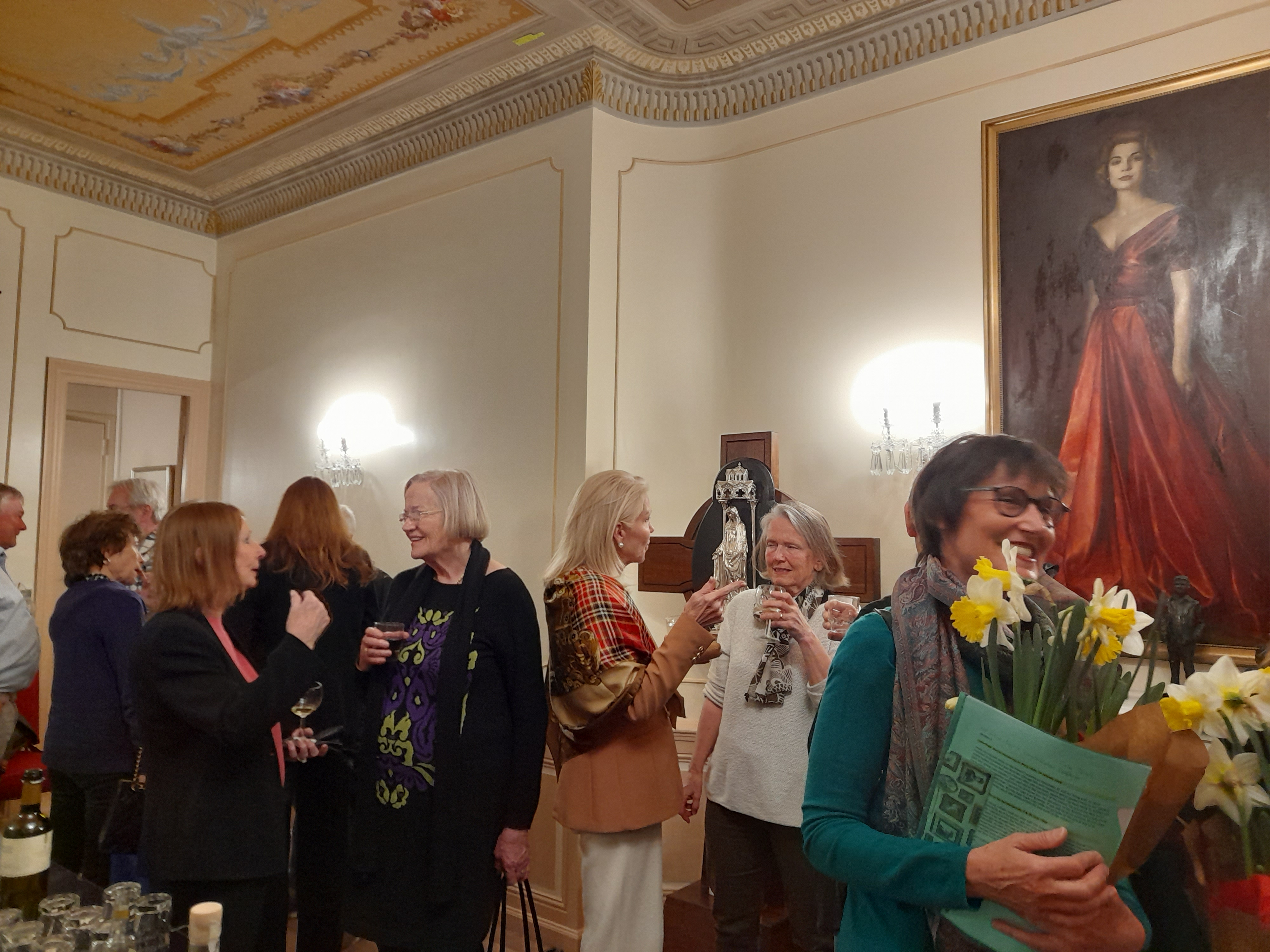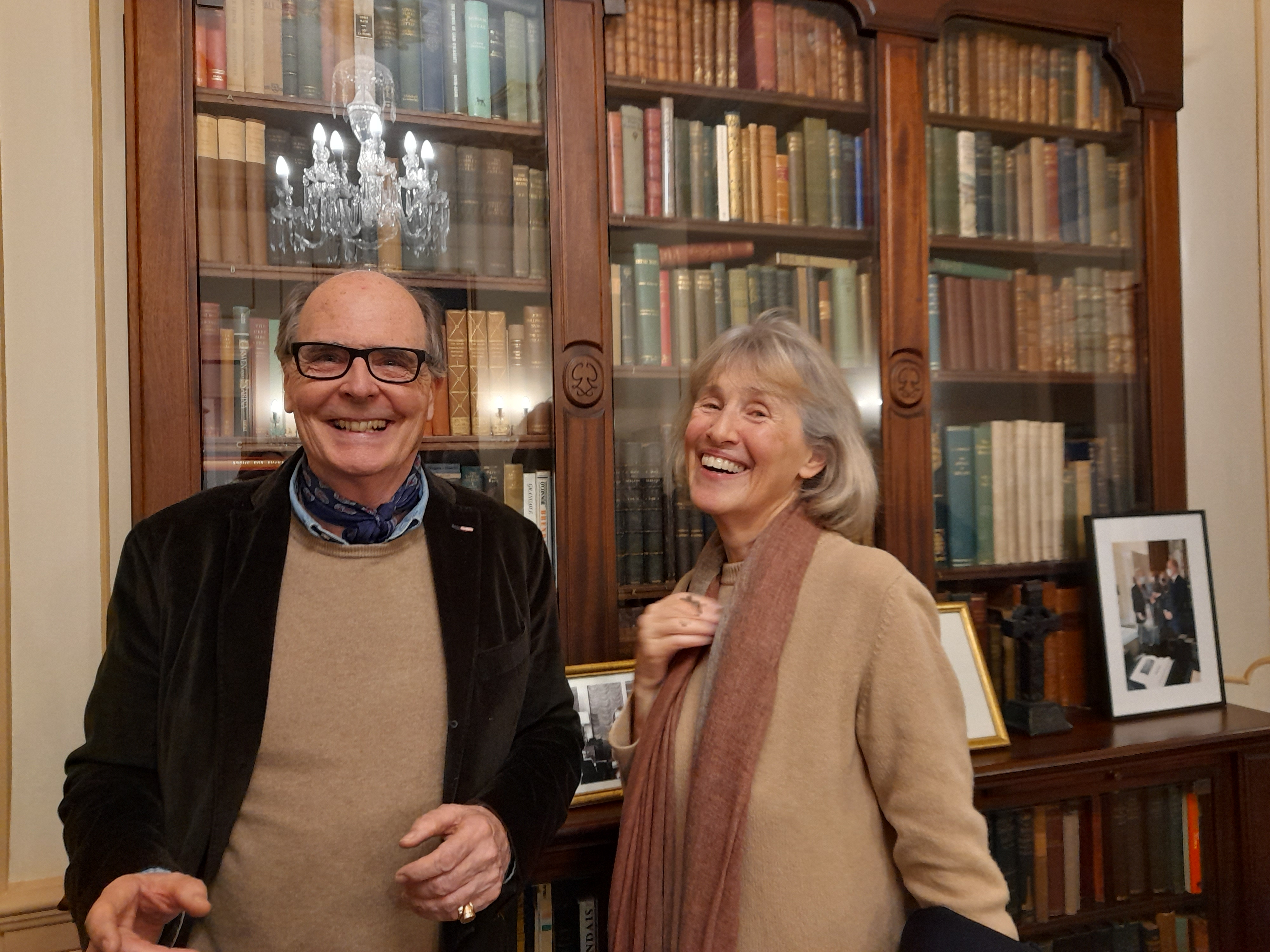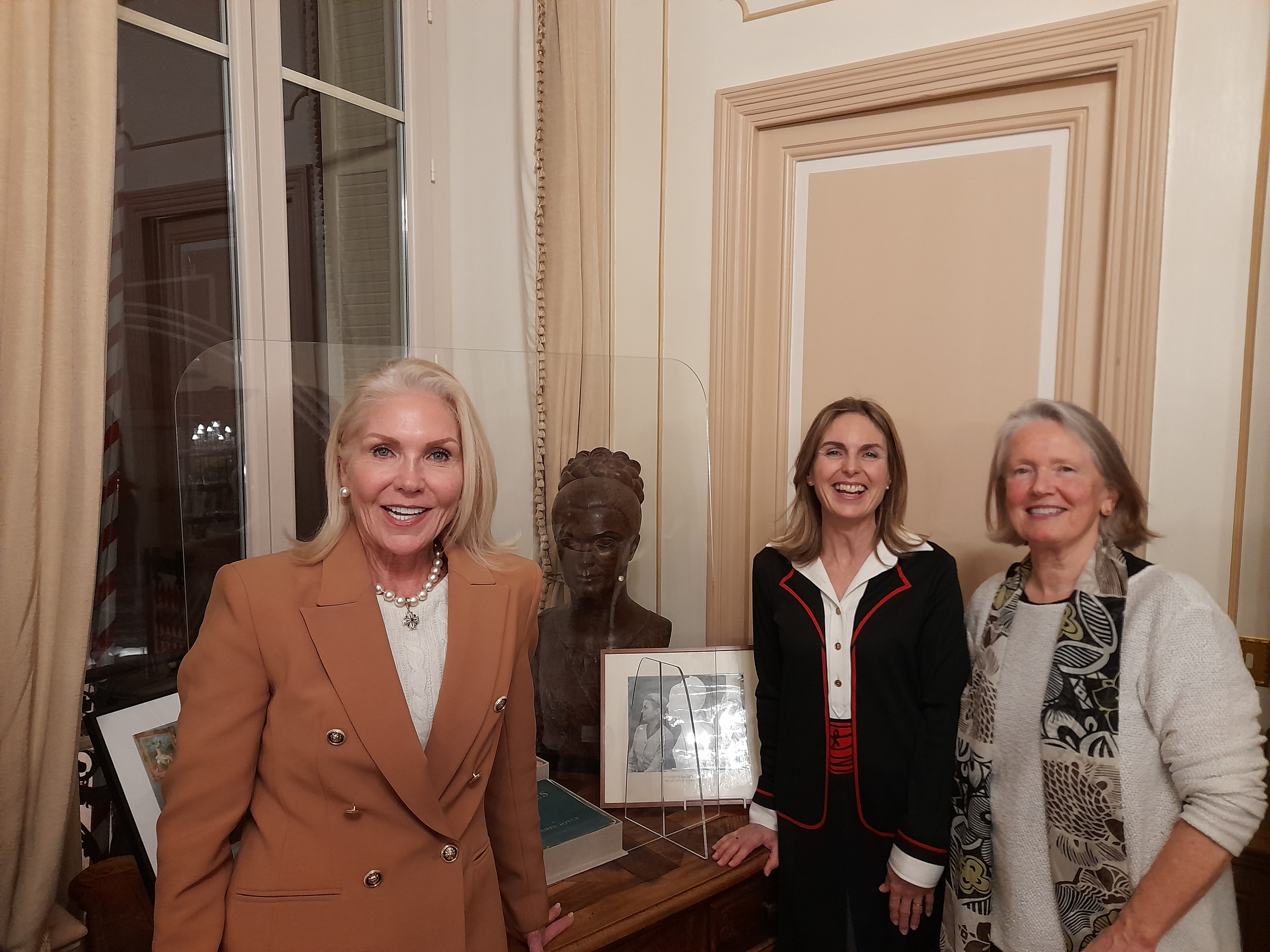 The Ireland Funds Monaco Bursary for spring 2023, Dr Gráinne Hurley is a writer, researcher and a former lecturer. We welcome Gráinne for a month at the Princess Grace Irish Library, where she will work on her novel.
The library is extremely grateful for the support of The Ireland Funds, a global philanthropic organisation, which promotes and supports peace, culture, education and community development throughout the island of Ireland, and Irish-related causes around the world. It funds this biannual bursary for a writer or an academic to spend a month at the Princess Grace Irish Library in Monaco to pursue a writing or research project.
Find out more about the bursaries
If you're a writer or academic interested in applying click: The Ireland Funds Monaco Bursaries. Click HERE to view past recipients.
About Gráinne Hurley
Gráinne holds a PhD in Contemporary Irish Literature from University College Dublin (UCD) and has a background of lecturing in English literature and drama. She is currently writing a book based on Mary Lavin's relationship with The New Yorker magazine, as revealed through their extensive correspondence. Lavin, an American born Irish writer, had a first-reading agreement with The New Yorker for twenty-five years, during which time the magazine published sixteen of her stories.
Gráinne has been published in diverse publications and she has presented her research at international conferences and seminars. Her research has garnered significant media and scholarly interest as it breaks new ground in the study of Mary Lavin and it has been cited in various publications including Seamus Deane's Small World (2021) and The Oxford Book of Irish Fiction (2020). She had a chapter published in a recent Palgrave Macmillan publication, Genesis and Revision in Modern British and Irish Writers, which includes essays by worldwide leading academics.
To get a flavour of Gráinne's research, click on a recent article: 'Mary Lavin and The New Yorker: a creative and lucrative partnership', by Gráinne Hurley, The Irish Times. 12 July 2021.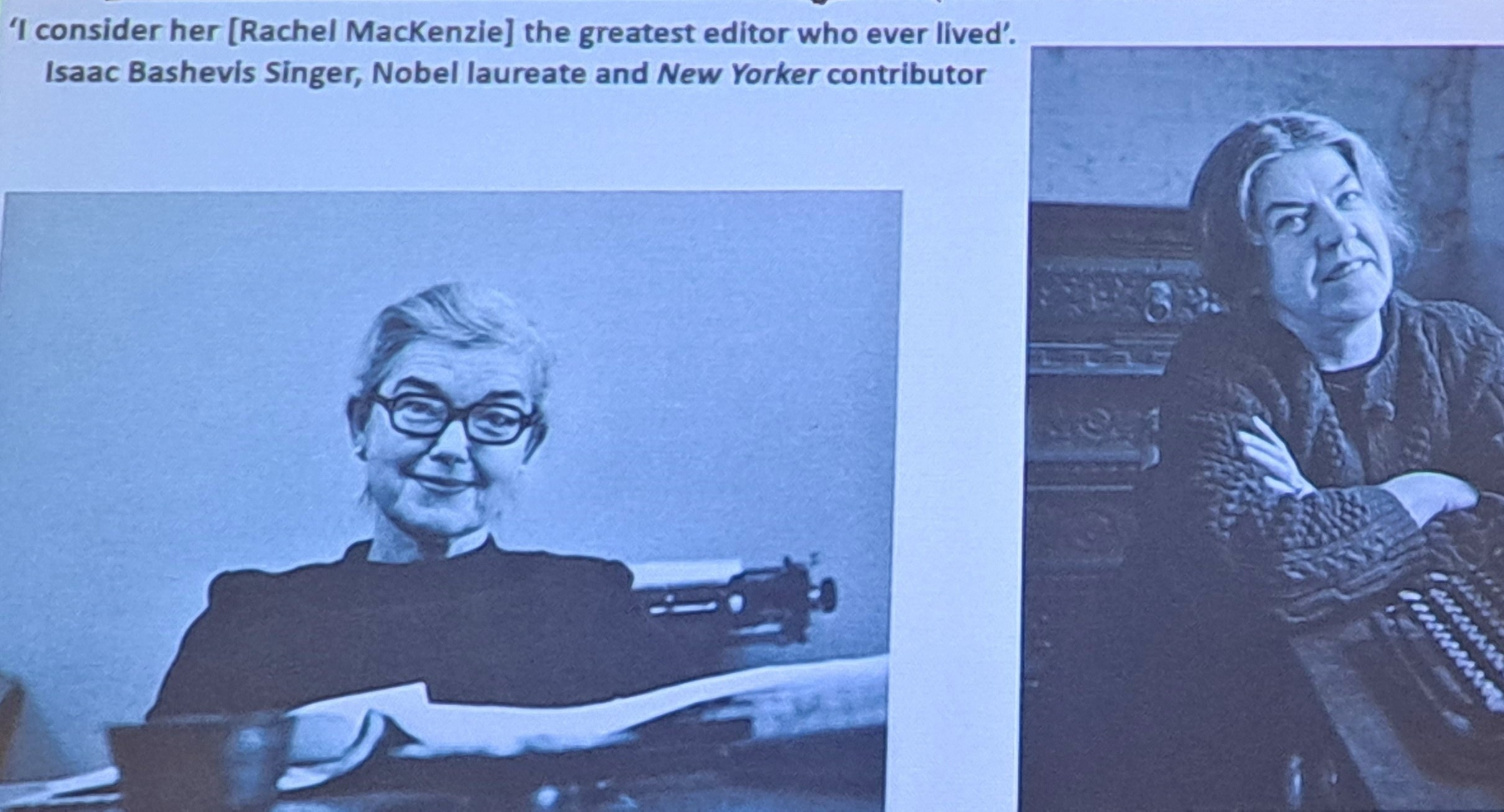 Dr Gráinne Hurley gave a talk on the subject of her novel-in-progress, 'Mary Lavin and The New Yorker', which explores writer Lavin's relationship with the magazine. The subject of her 2015 PhD thesis, Gráinne has spent years mining the archives of Lavin's correspondence housed in libraries including University College Dublin (UCD) Special Collections and the New York Public Library. Lavin was born in America to Irish parents and at the age of 10 returned to live in Ireland, going on to become an accomplished and celebrated author and now regarded as a pioneer in the field of women's writing.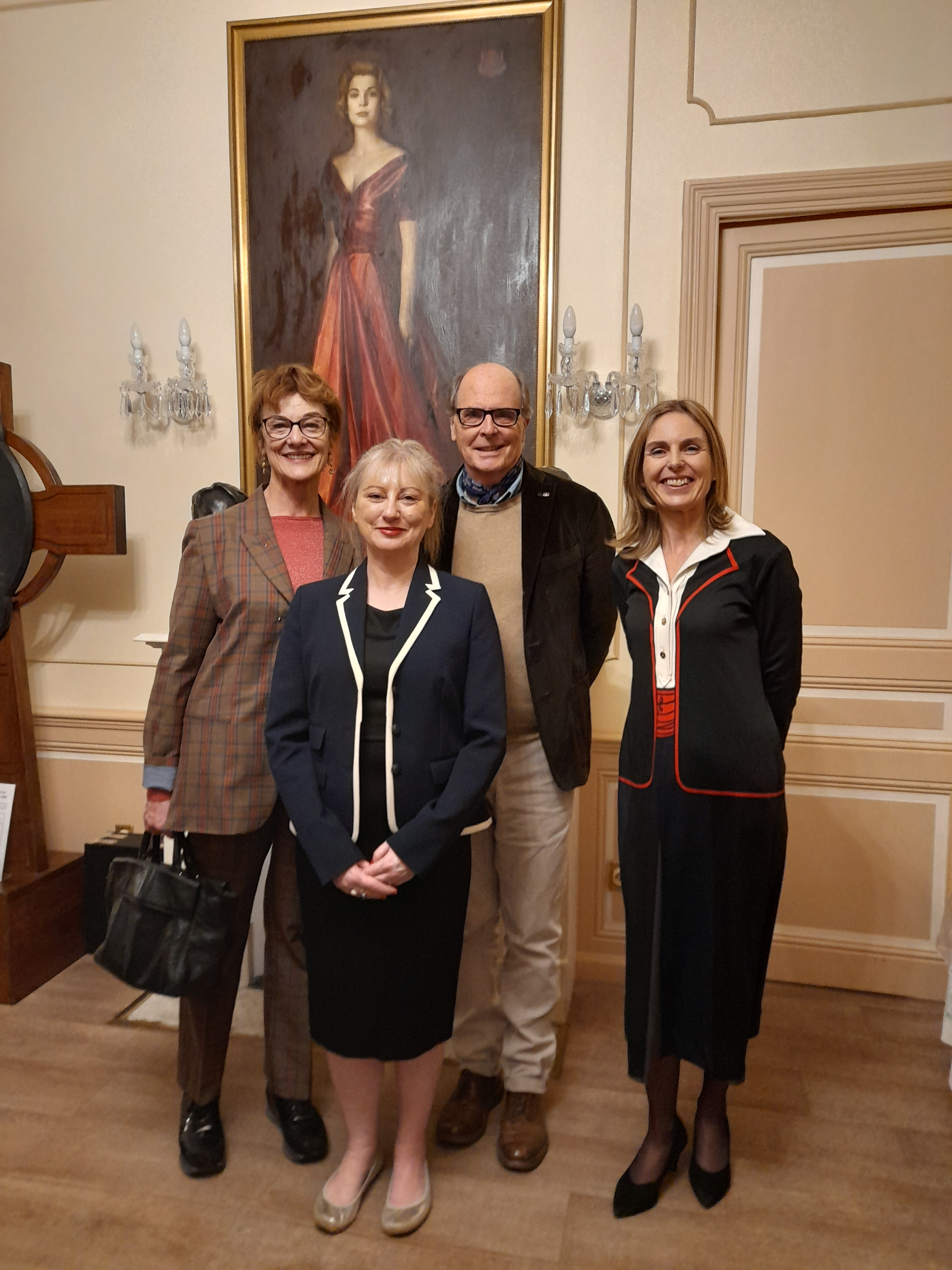 Photo above (left to right): Dr Josephine Loftus of The Ireland Funds Monaco, Dr Gráinne Hurley, Writer-in-Residence, Mark Armstrong of The Ireland Funds Monaco and library Trustee and Paula Farquharson, Director Princess Grace Irish Library