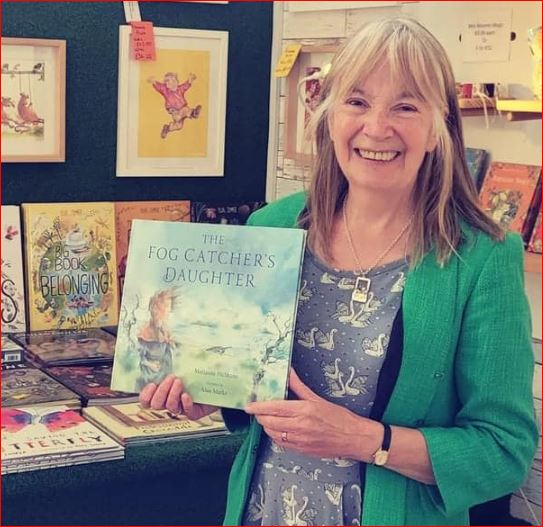 Marianne McShane is a seanchaí , which is the Irish word for a traditional storyteller.
She was born and raised in County Down, on the shore of Belfast Lough - that's where she fell in love with stories. She grew up to become a storyteller, a children's librarian, and a writer, and even when she lived far away in New York the stories always stayed with her. She lives back in her hometown.
Marianne says every bit of Ireland breathes legends—folktales told around hearth fires, wonder tales whispered from the sea.
Learn more about Marianne HERE
Happy Publication Day for Marianne McShane's lyrical, spell-binding picture book, The Fog Catcher's Daughter (Candlewick Press), about an Irish girl who musters all her courage to help her father. A beautiful tale by a natural storyteller (who lives in Ireland). Stephen Fraser, Senior literary agent in New York City
Marianne will read her book to pupils in Monaco as a special back-to-school treat!
The Fog Catcher's Daughter
We were lucky to have a special peek into Marianne's new book before it was published in July this summer! She explains how to make a magic charm, just like Eily in the book.
The Fog Catcher's Daughter is beautifully illustrated by Alan Marks is available now at the Princess Grace Irish Library and in bookshops now.
Published by Candlewick Press