Marianne McShane was born and raised in County Down, on the shore of Belfast Lough, and that's where she fell in love with stories. For every bit of Ireland breathes legends—folktales told around hearth fires, wonder tales whispered from the sea.
Learn more about Marianne HERE
Marianne has very kindly offered to do a reading from her book, Rónán and the Mermaid, which is beautifully illustrated by Jordi Solano and published by Walker Books. Marianne will join us by zoom and we will project the images onto our large screen in the reading room of the library.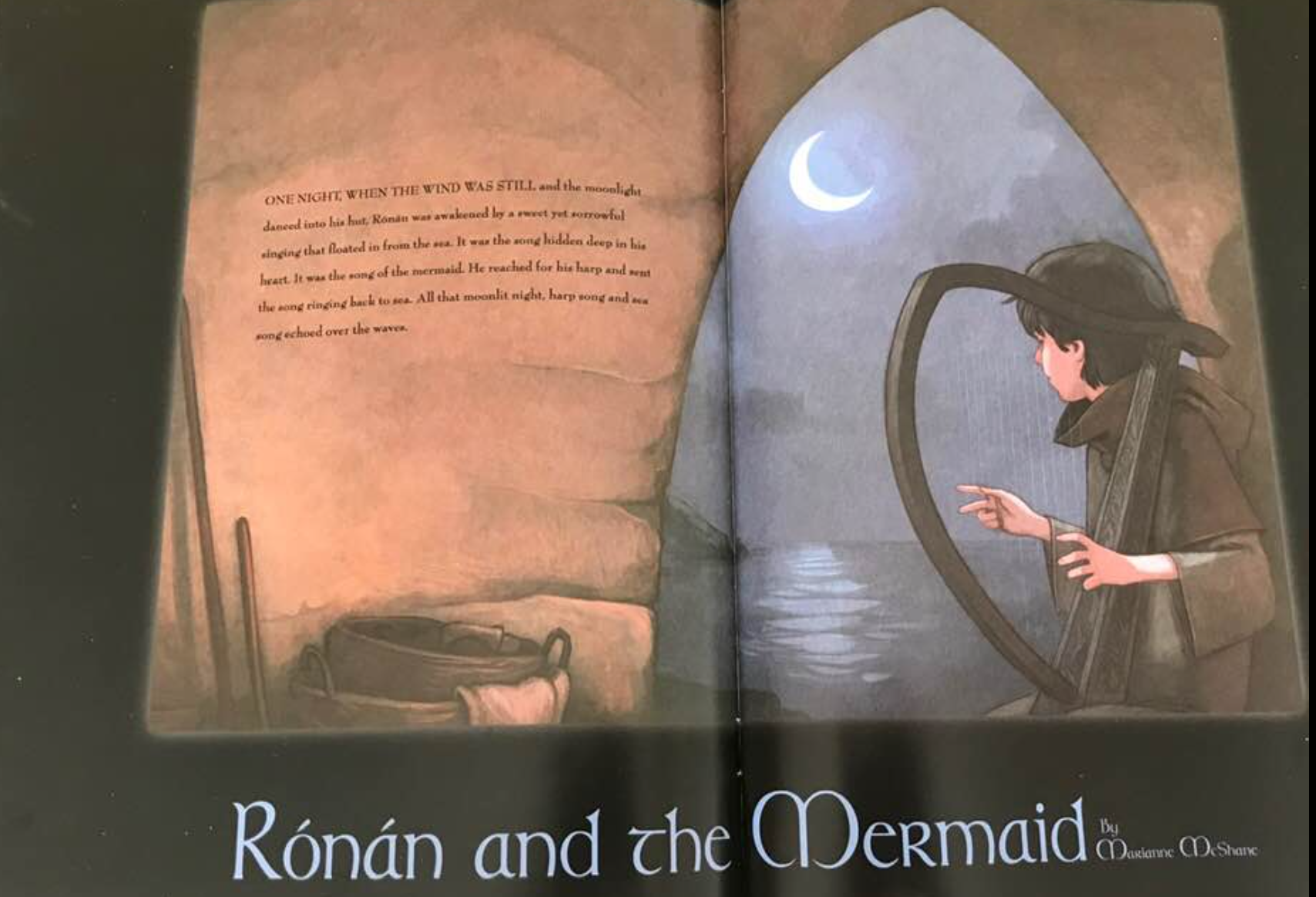 The story telling begins at 16:45 and will last until approximately 17:15 CET on Tuesday 22nd March 2022

Join us
At the Princess Grace Irish Library
Or

To reserve your seat at the library please email Geraldine.Lance@pgil.mc
Book review
"Solano's pencil, watercolor, and digital-media art features soothing, earth-toned images of landscapes and characters and is a wonderful complement to McShane's poetic text. A great choice for St. Patrick's Day programs and bedtime reading." - Booklist