Details of walkabout route below
Join us for the traditional stroll around the Rock in Monaco to celebrate James Joyce's masterpiece 'Ulysses'.
Enjoy a fusion of dramatic readings and music, delivered by local talent - the accomplished actors from the Monaco-Ireland Arts Society.
This year we plan to link up by zoom with Dublin! Join us for a view from The James Joyce Museum at the Martello Tower in Sandycove as Director Alice Ryan welcomes us for a 5-minute peak at where the first episode of Joyce's masteriece Ulysses takes place HERE. Also planned is to say hello to Peter Caviston, renowned for his entertaining Bloomsday celebrations at the much-loved Cavistons Seafood Emporium, in the heart of Glasthule Village in Sandycove.
Meeting point for Bloomsday in Monaco is the Princess Grace Irish Library at 2pm to kick off with some music and readings from our balcony. This year we will help you decode Ulysses and how it came to be - with a brief introduction to the novel - in layman's words or rather we should say in publisher Sylvia Beach's words, from her book 'Ulysses in Paris'.
Details below of the Bloomsday route through the beautiful, old streets of Monaco-ville (le 'Rocher').
14:00 Start at the library
14:30 By the statue of Malizia (the monk by the Place de Palais/Prince's palace) - readings take place by the tourist bus stop)
14:45 Les Jardins St Martin
14:55 Cathedral Square (Fontaine St Nicolas)
15:05 Terrace by the Musée Océanographique
Back to the library for a refreshing drink of water or juice!
******
Ulysses celebrated its 101th anniversary of publication on 2nd February.
The library is delighted to have a rare first-edition copy on display.
See HERE how last year's Bloomsday went!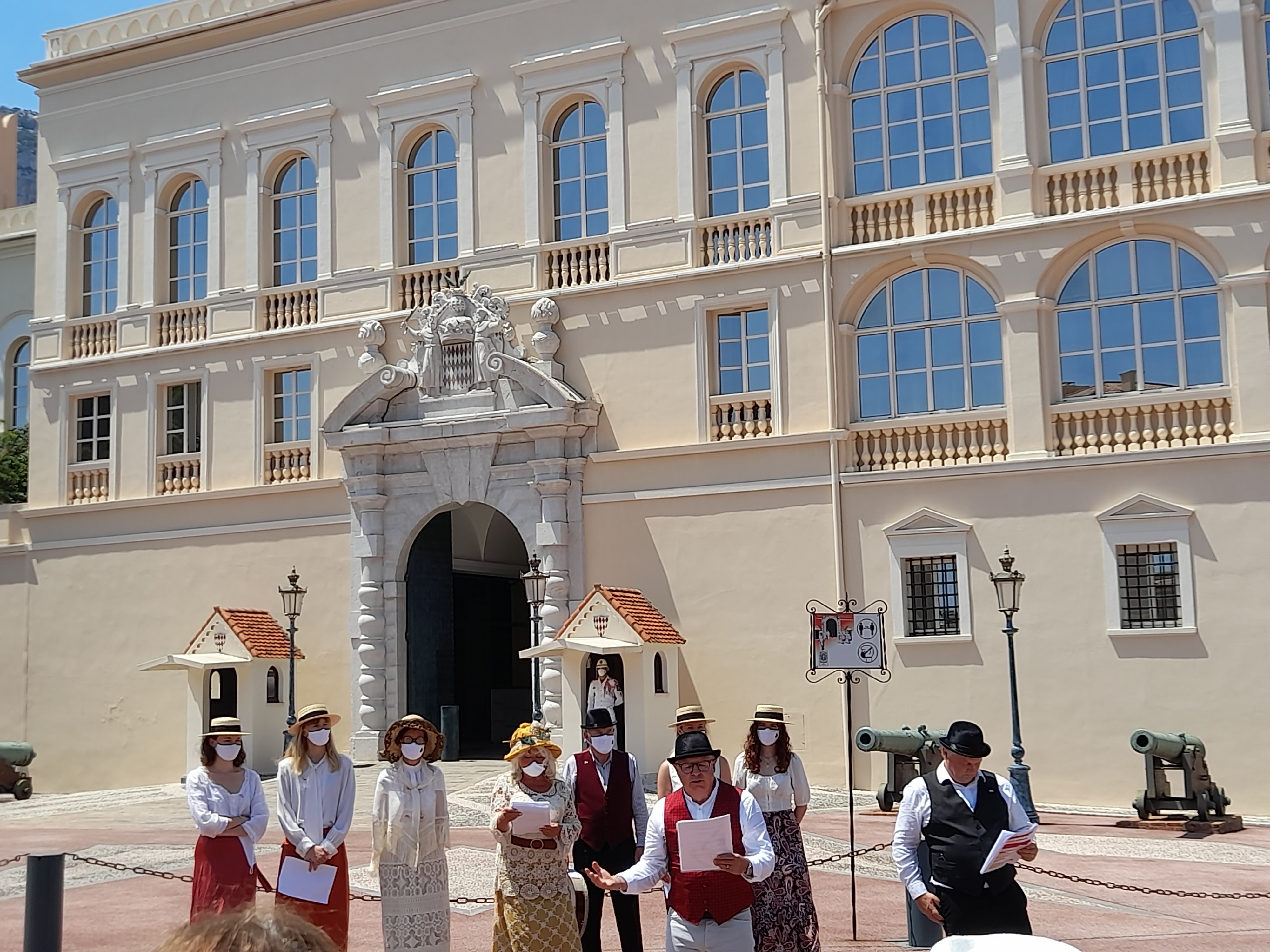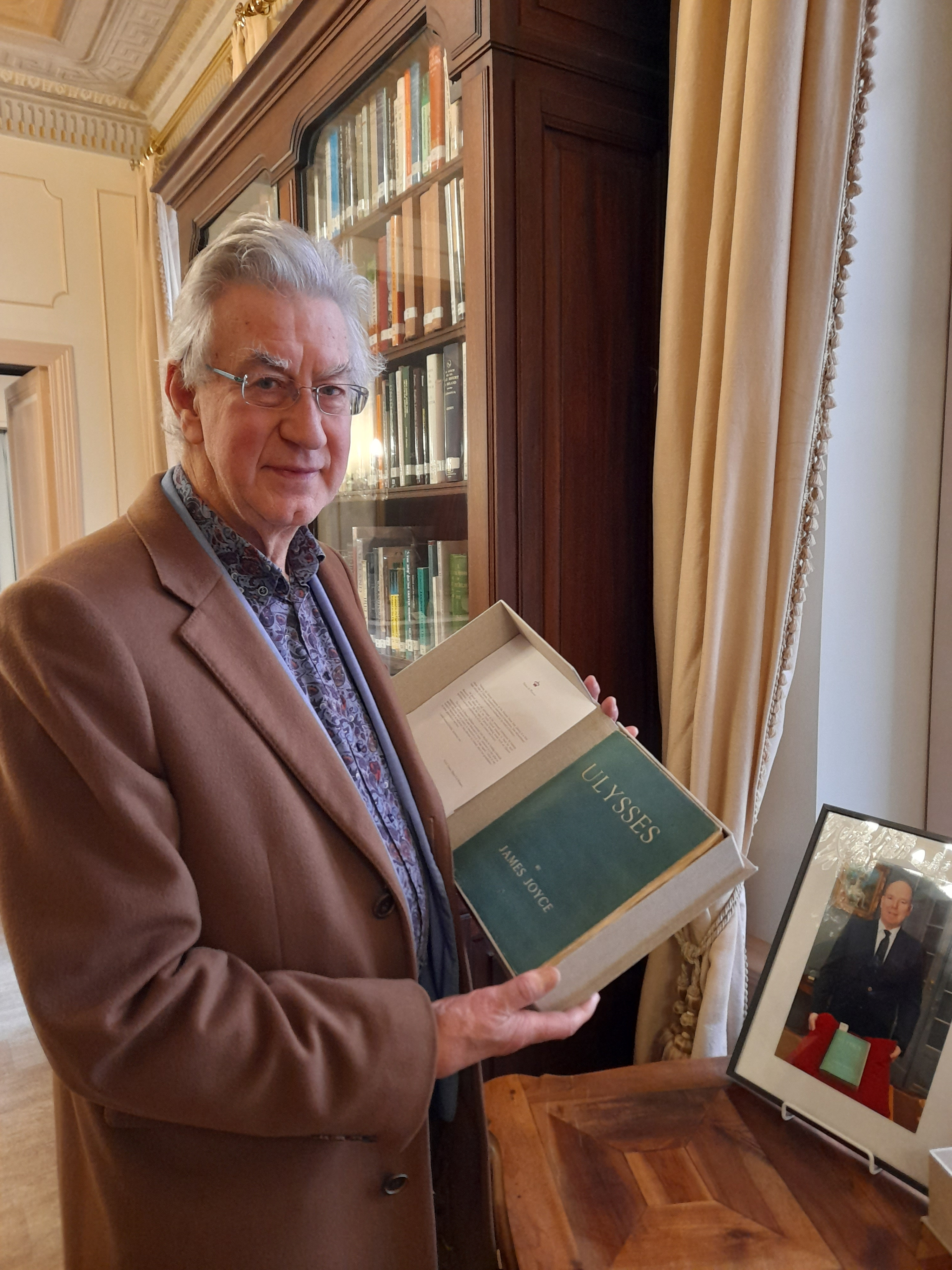 Award-winning actor Barry McGovern enjoys perusing the first edition of Ulysses at the Princess Grace Irish Library in December 2022 when he read extracts from it at a recital 'Joyce in Music' in the presence of H.S.H. Prince Albert II of Monaco, performed by members of the Blackwater Valley Opera Festival .
The library is collaborating once again with the annual summer opera festival in County Waterford with a recital entitled 'Yeats in Music' taking place on Saturday June 3th 2023 at 4pm at St Carthage's Cathedral in Lismore. Tickets are available www.blackwatervalleyopera.ie