About the speaker
Rachel Moss is an Associate Professor in the Department of History of Art and Architecture and Fellow of Trinity College Dublin. She is an authority on the art and architecture of medieval Ireland. She has published numerous articles and book chapters; her books include The Book of Durrow (Thames and Hudson, 2018) and Art and Architecture of Ireland. Volume 1. Medieval c.400—c.1600 (Yale University Press and the Royal Irish Academy, 2014). She has served as a board member for national cultural organisations including the Irish Architectural Archive, the Discovery Programme and Science Gallery Dublin. She is a Fellow of the Society of Antiquaries (London) and past president of the Royal Society of Antiquaries of Ireland. More about Dr Moss HERE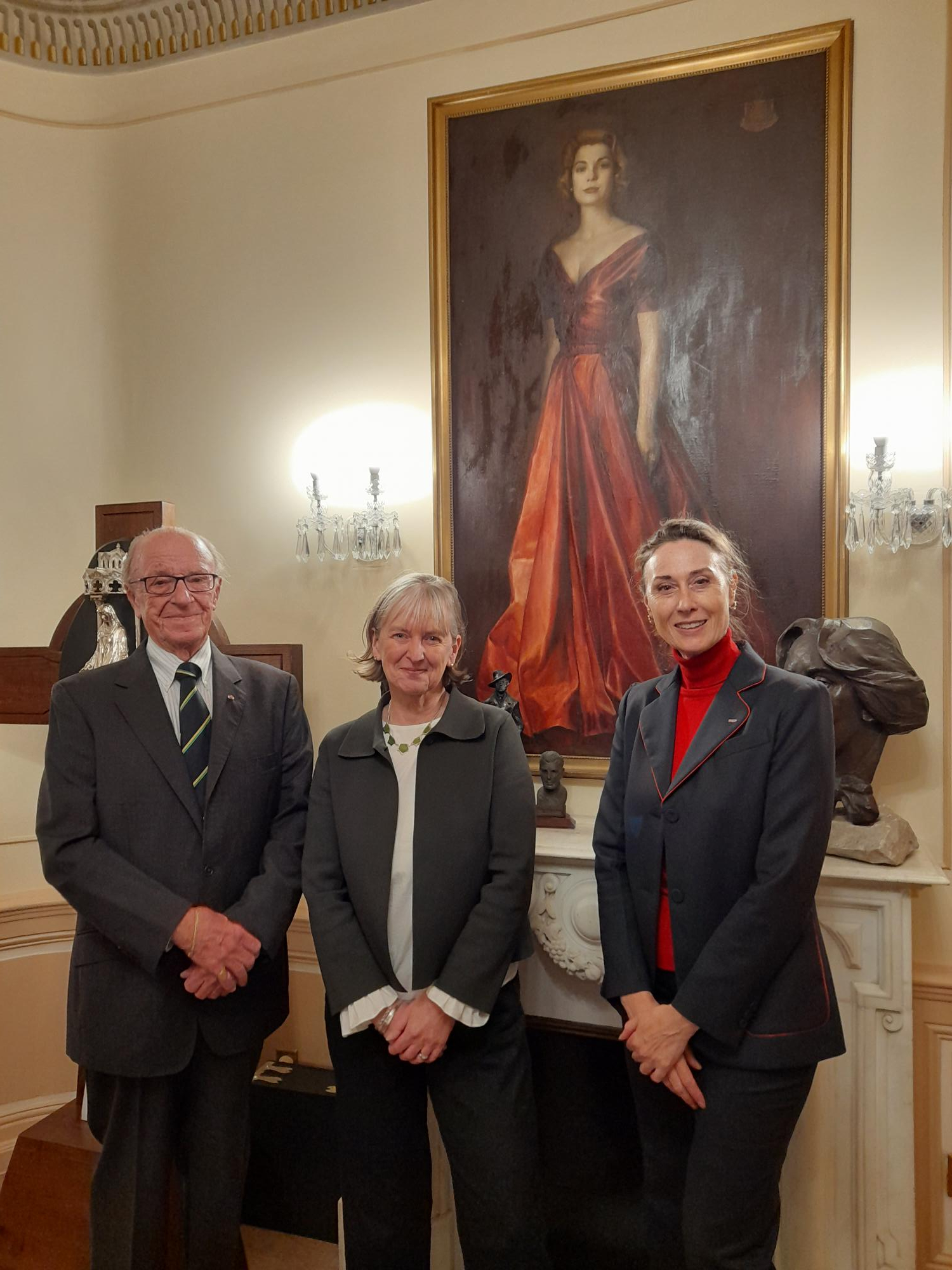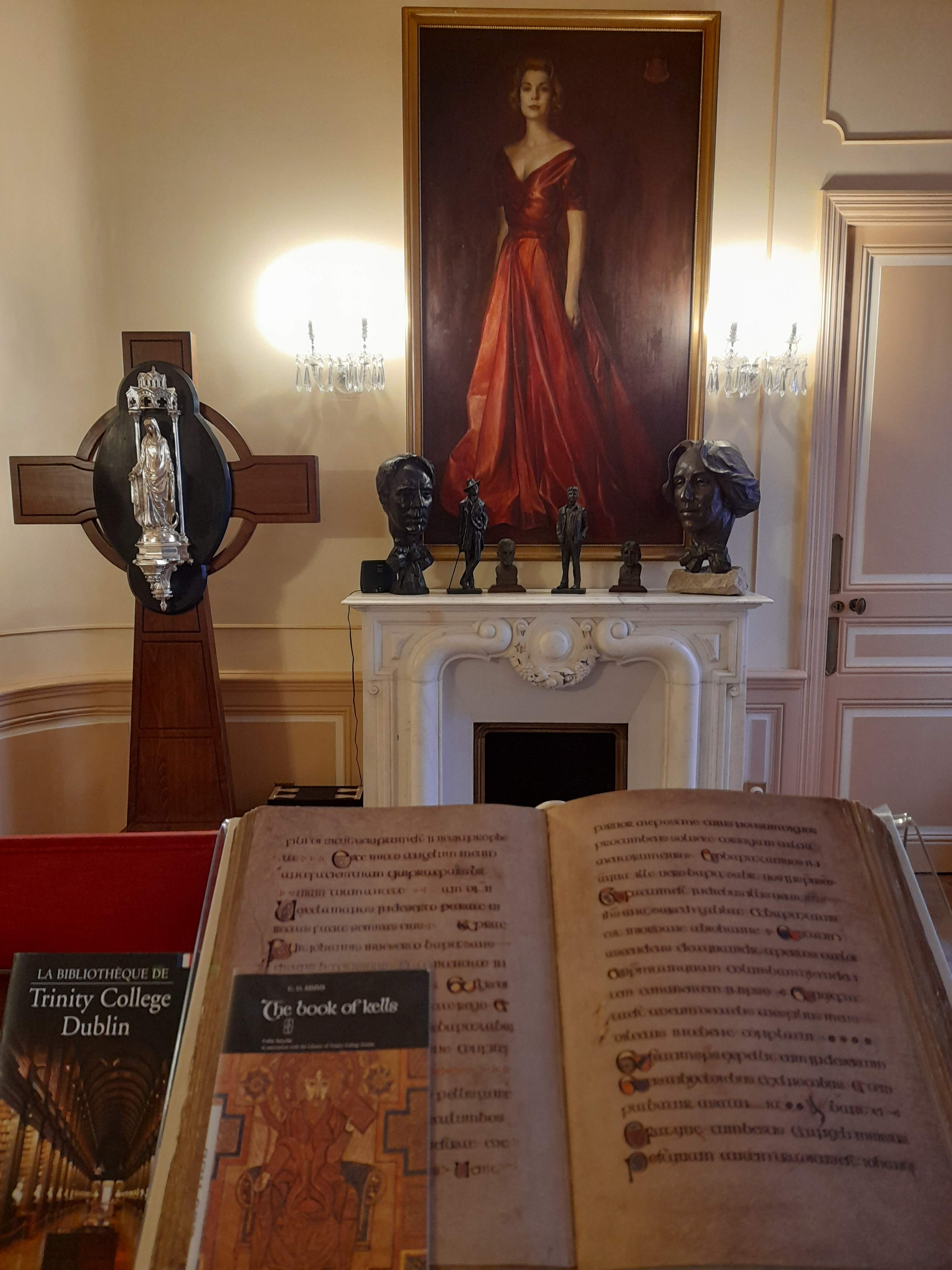 Above: a beautiful facsimile of The Book of Kells.
Below: in 1990 Dr/Sir Michael Smurfit, Ireland's Honorary Consul in Monaco made his generous donation of The Book of Kells facsimile in the presence of H.R.H. Princess of Hanover at the Princess Grace Irish Library.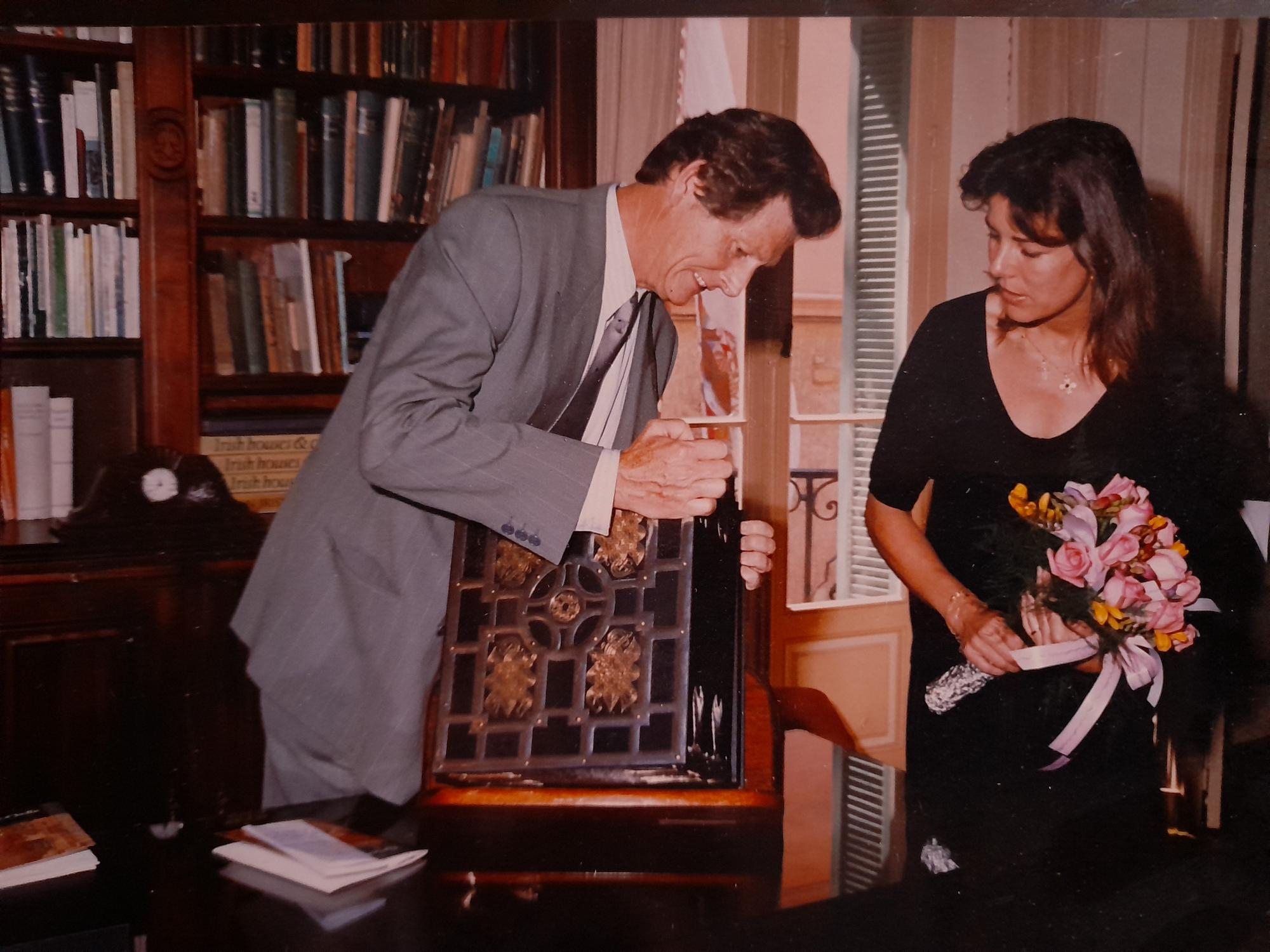 Photo: René Briano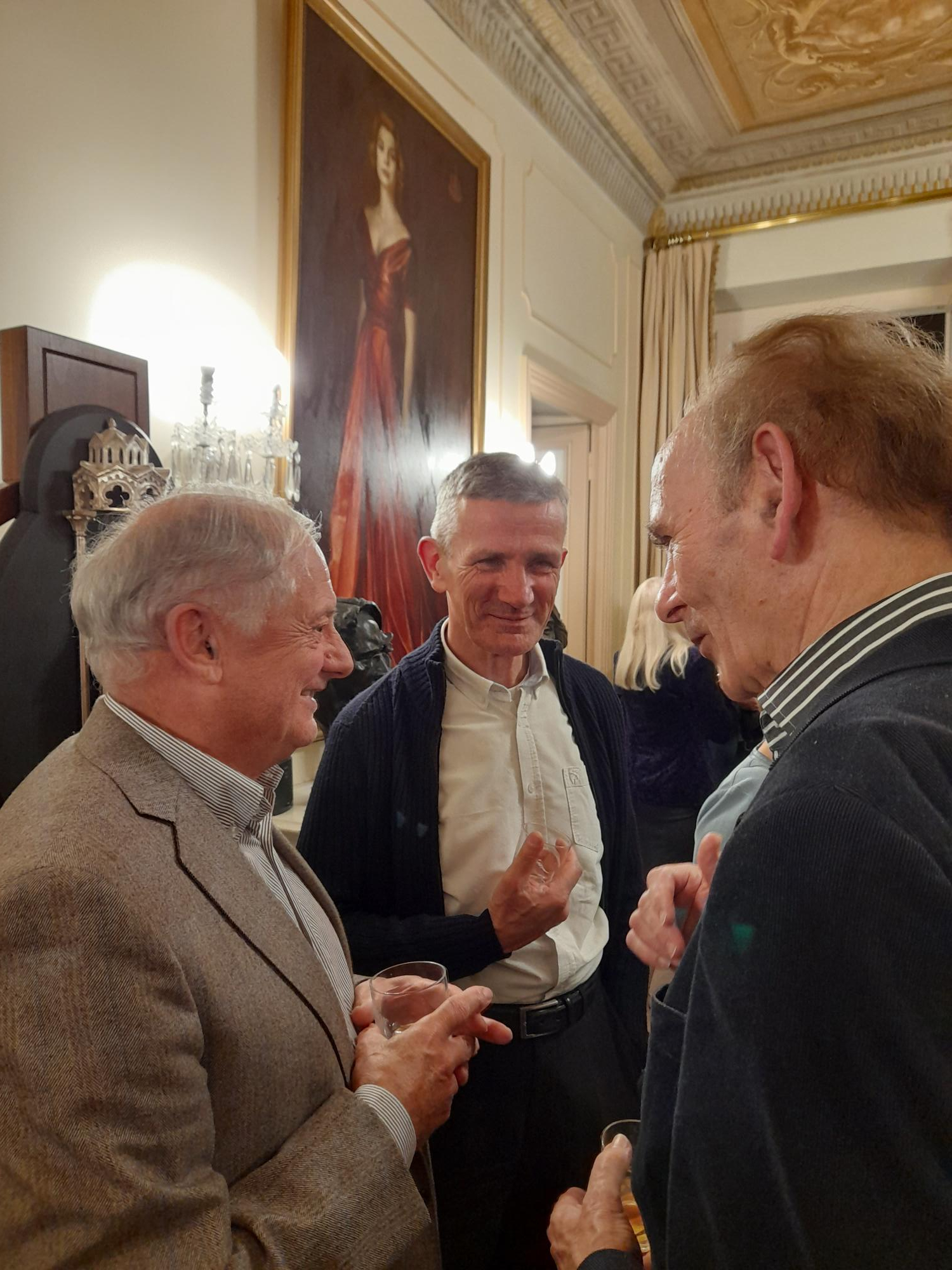 A replay of Dr Moss' lecture will be available shortly
Theme of the talk - The long life of the Book of Kells
It is regarded as one of Ireland's greatest cultural treasures, described by some as 'the most famous manuscript in the world'. But what is it about the Book of Kells that makes it so famous? Why do over one million people a year of all faiths and ages visit a 1,200-year old copy of the New Testament? In this talk Dr Moss will explore the long history of the manuscript, from its creation to the circumstances of its miraculous survival during the turbulent late medieval and early modern period in Kells to its deposit in Trinity College Library. The transformation of the manuscript from a sourcebook for biblical scholars to a national icon in the nineteenth century will be explored, together with its influence on Irish cultural life, ranging from the works of Joyce to the Irish pub.
Info
Directions to the library HERE
Entry is 10 Euro (includes a drink)
Pay by credit card - click the green button 'Buy your tickets' or
Pay at the door when you arrive (cash or cheque)
Please arrive at least 5 minutes before the 7pm start. You're welcome earlier to consult the books!
Calling all potential students!
Video: Study History of Art and Architecture at Trinity College Dublin
This presentation by Dr Rachel Moss gives an outline of the study of the History of Art and Architecture. It provides an introduction to the resources available in and around Trinity including the collections and historic buildings on campus, and the value placed in object-based learning. History of Art and Architecture can be studied as a Single or Joint Honors degree, or as part of the Columbia dual degree or Single Honors degree in Ancient and Medieval History and Culture.